Structural Heart Health Analysis in Seconds
Using our patented technology originally designed for the department of defense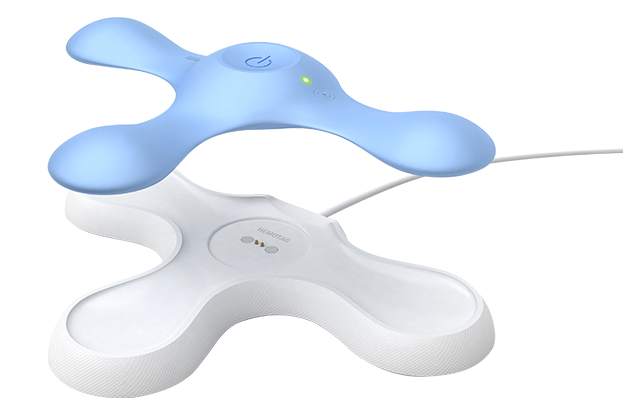 HEMOTAG Device
Rapid 30 second measurement using our quad-sensing technology that captures time synchronized vibrations. 
HEMOTAG App
Intuitive, 1-touch, app acquires complex multimodal cardiac data and automatically uploads it to the cloud. 
HEMOTAG Cloud
Accurate and actionable vitals and centralized monitoring tools available via the secure & HIPAA-compliant Clinician Dashboard. 
Simply placing the HEMOTAG Vitals device on the chest gets structural heart health vitals without the need of risky surgeries, time consuming-imaging, or blood draws. 
HEMOTAG Vitals provides results in minutes compared to hours or days like other technology, eliminating wait times and unneeded medical appointments. 
Data safely stored on an encrypted HIPAA-compliant dashboard. 
Contact Hemotag to book a demo and see how Hemotag can help in the early detection and monitoring of structural heart disease.